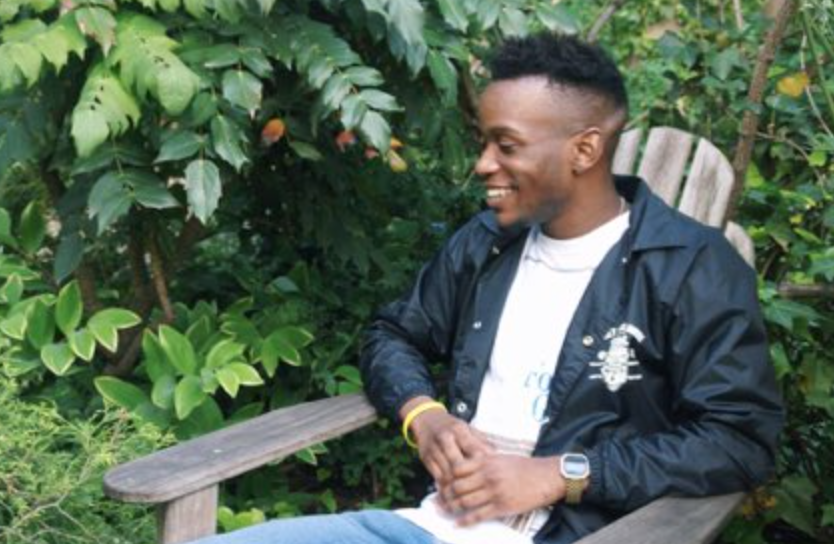 We are back with a new interview with Ace A Caped Crusader! He is an upcoming artist with lots on his mind! Let's get to it!
Where are you from?
"I'm from Brooklyn, New York. Bedstuy till I die *biggie voice.*"
2. Who did you listen to growing up?
"I listened to a lot of Jay-Z like a LOOOT. Big Pun was an early influence, obviously Nas, a lot of 50 cent when he was running all of hiphop, Outkast really interested me because you just don't hear that kind of rap up here in New York. As I got older I drifted more towards Kid Cudi, Kanye, Childish Gambino, Chance the Rapper, and Noname."
3. Who is your favorite artist that made you wanna rap?
"I'd have to say Jay-Z. Jay-Z really had me questioning if I could do this, but it wasnt until I heard Childish Gambino's Because the Internet that I was like, "ok I gotta do this." Hov & Childish Gambino are the two single biggest influences on my music."
4. Tell us about your new project?
"Phantasmagoria has been three years in the works. It wasn't until the loss of Tasnim that I was like, OK i gotta take this seriously. The project, was a thought in 2014, I heard the beat to bad news and I was like I have to have this, but it was difficult at first. I didn't have a mic, nor did I have a DAW or anything, I knew how to rap but I didn't have the right tools to rap. Fast forward 2014 and I finally bought a little USB mic😂😂 but I didn't sound like how I wanted to sound. I didn't my way around a DAW or anything like that. I took a year off and really focused and learned about DAW's and learned about the mixing process, all that stuff. I bought a better laptop, bought a better mic, rewrote my verses, bought a better audio interface, treated my room, I was ready. And then Tasnim passed and I was like… goddamn. Everytime I take a step forward it feels like I took 9 steps back. I fell into a really bad depression when she passed away, but I remember telling her I wanted to drop a mixtape and she always supported me, so I did. It took Phantasmagoria 3-4 Years to really get put together, its really difficult doing every part of the recording process by yourself, mixing, rapping, editing, it was extremely difficult but i'm proud I put out a project that was unapologetically myself.5. Are the tracks on the project sequenced a certain way? It seems they all blend together."
"Yes, they are. Ok so the first 3 tracks of the album, Interlude, Everyday, and Bounce are all supposed to be happy jumpy tracks. after Bad News the album gets noticeably more dark and sad, the reasoning behind this (and it's kinda funny) is because "bad news" fucked up my day. 😂😂 it's a little tricky, right?"