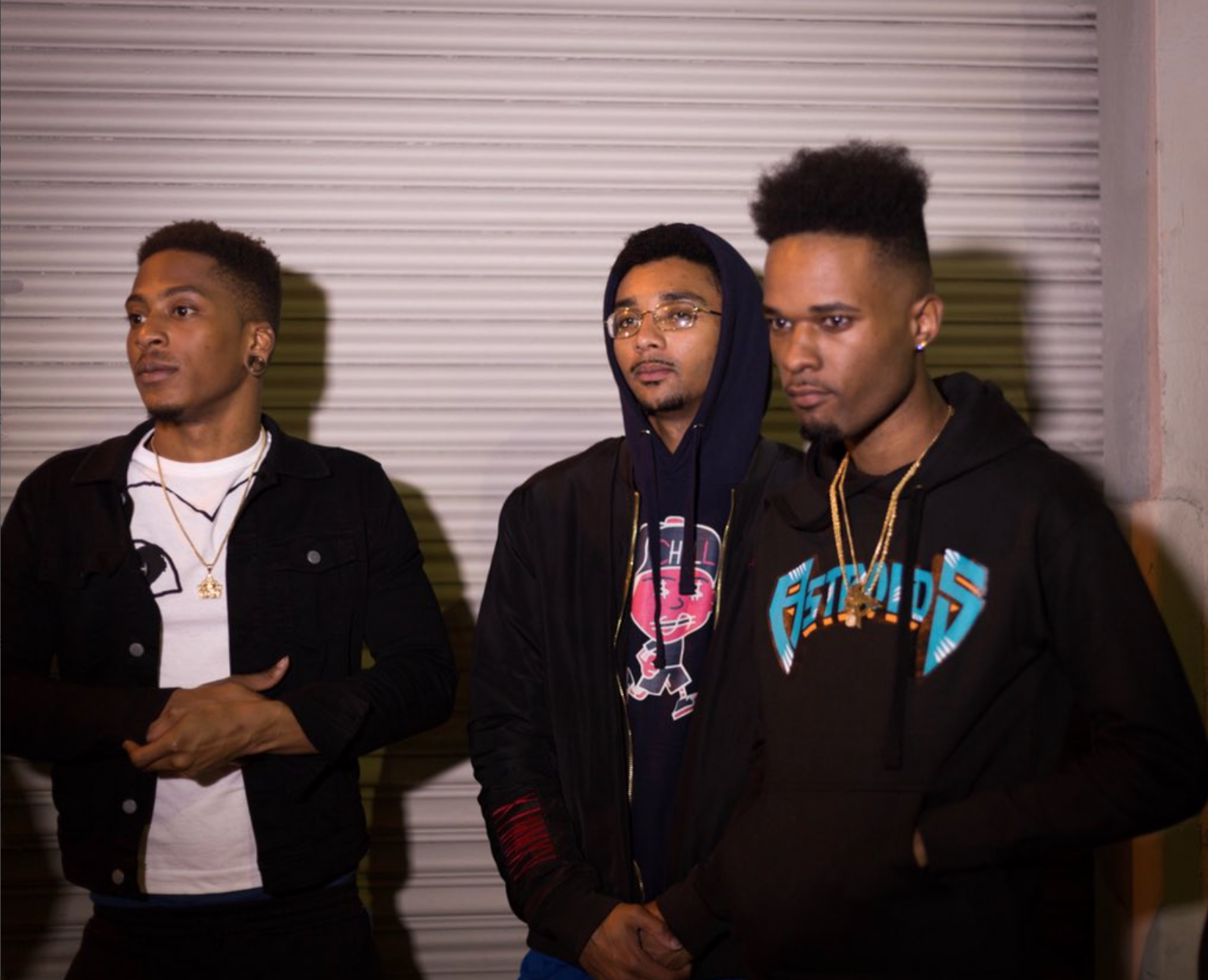 What's Good Everyone! I'd like to introduce y'all to an artist from
Los Angeles, 
whose been dropping nothing but heat for years now! He has a very potent, raw, and unique flow- and he goes by the name 
AzSwaye.
Get to know him better – Check the interview below, and give a listen to his new project – Cultboy EP!
I grew up in Watts California but I also moved around a lot from Inglewood to Compton, & Carson.
2. How did you get into rapping?
This a question I feel I can never answer normal, reason why is cause I come from a family surrounded around the music industry so I feel it was just in me already I can't even remember a time truthfully I didn't feel I didn't know how to do music or put words together. If you ask my mom I been freestyling for people since a child when I didn't even know what I was talking about but still knew how to say it lol. I just feel this was destined for me even tho that's kinda cliche. 
3. Who are some of your musical influences?
Sade, 50 Cent, Lil Wayne, JayZ, Fabolous, 2Pac, & A$AP Rocky.
4. What artists would you want to work with here in Los Angeles or anywhere?
Anybody who work ethic matches mine and is pitching the right story to they audience. Really tho.. a artist who I recently fount out we were related by the name of 03Greedo.
5. These past few years, you have put out a number of projects, many classic verses, and had a number of classic street singles. What are some of the ups and downs, and good moments of the past few years?
Dropping too many hits at one time LMAO I was thirsty man didn't have it mapped out properly also not knowing the business fully and recording at studios and people wanting to hold your music because they know your a problem and going to a problem rather they try to stop you or not…….OH! & trying to be friends with a lot of these artist when in reality they just wanna steal yo sound or use you for some "clout". Other than that.. we all know the rap business WWE. Now I just work, stack, pray, and stay to my camp and show love to those who show us love.
6. Besides rap is there anything else you want to start or invest in?
Real estate I been having a lot of deep thought on that.
7. What do you think the future holds?
I mean that's for God to know and for us to find out right? Stay tuned… AzCult🆑!