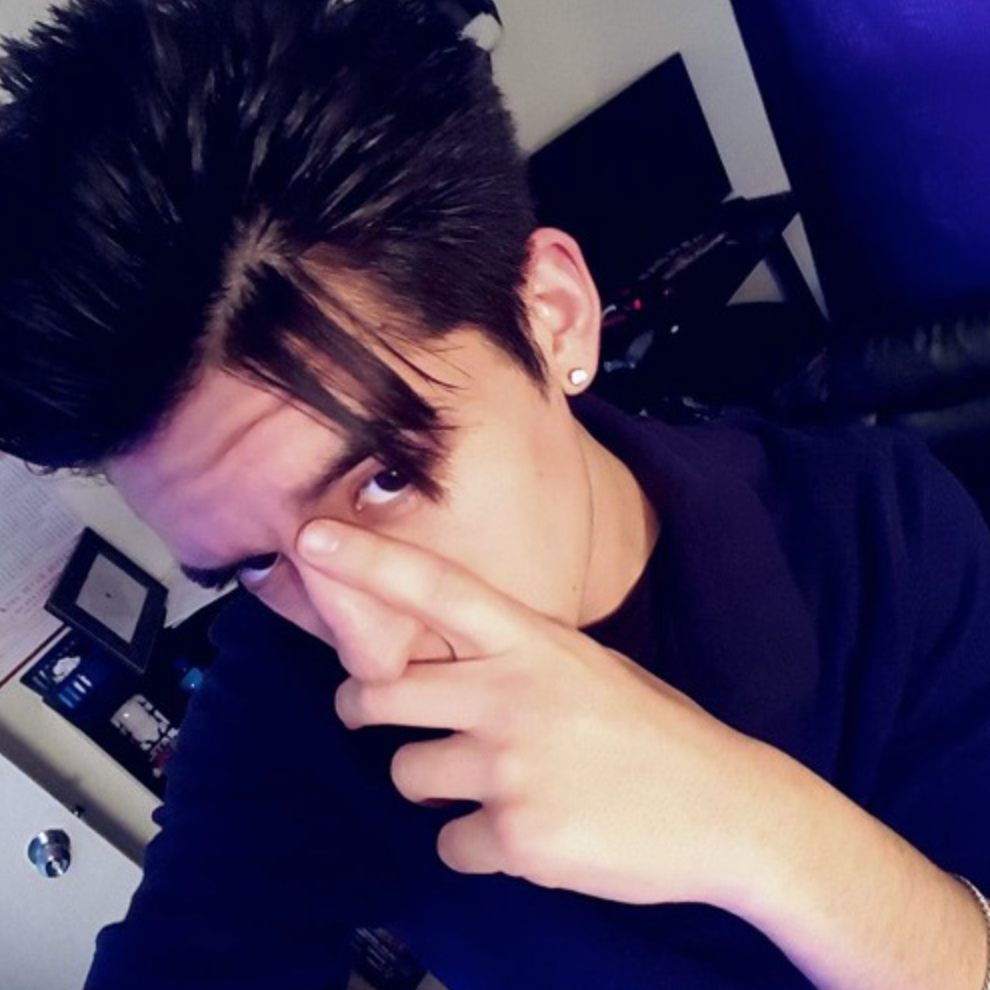 What's Good! We got the chance to speak with upcoming New Mexico artist Kayden$e. Check it below!
1.) Where are you from?
I am from a small city named Portales, in the eastern part of New Mexico, a small rural community of about 17,000 people.
2.) How did you get into music?
At my earlier stages in life I never had big influences in hip/hop or rap. I was raised very "Hard Rock", because of my father. Yet when i heard hip/hop, rap, etc., Over the radio, it never failed to do something wild to me. When I had reached high-school was when i had started meeting new people and finding new music outlets such as My Mixtapes and DatPiff to discovering the genius of soundcloud from whence my life was changed forever, never did i know music like this existed, hidden so deep in the "underground". As time proceeded i would listen to music non-stop, constantly  looking for new underrated artists and sounds.
When I was a Junior, In high school, I had decided that I wanted to create what I loved, and that was the year I linked with my older Cousin, Cristian Pacheco (10MP), founder of Beknownposts.com . It was at his home studio that I recorded my first song and him who showed me the basics of recording/mixing. He is a big reason I am where I am today.
3.) Who are some of your influences in music or in general?
My biggest influence's would have to be 2013 Kid Cudi, Logic and Dizzy wright. The founding fathers of underground, The ones who showed me you know hey, if you really truly love this shit, you do it, not because of what i could gain, but because of who i was, touching the lives of those who drown around me. For ME saving 1 life is worth more than all the currency on earth. I saw my idols blow up right in front of me and now every school kid in America knows them by name, and nothing makes me more happy and inspired.
4.) walk us thru what your recording process is like?
My recording process is all about what I feel at the moment. Some songs I can write in minutes if I am fired up enough from emotion. Sometimes I could take weeks to write/record a song because I am a perfectionist at times, and will not overlook something that bothers me, weather it be an unwanted pause or a mispronounced word. I even find beats that really pulls the best out of me, and when I get in the zone is when my greatest work comes to life.
5.) Any Future plans...
Yes, I hope to have a full project out soon and also expand the availability, of my music, onto other platforms rather than solely  soundcloud. Look forward to a more structured Kayden$e in the near future and never count us out, not yet.