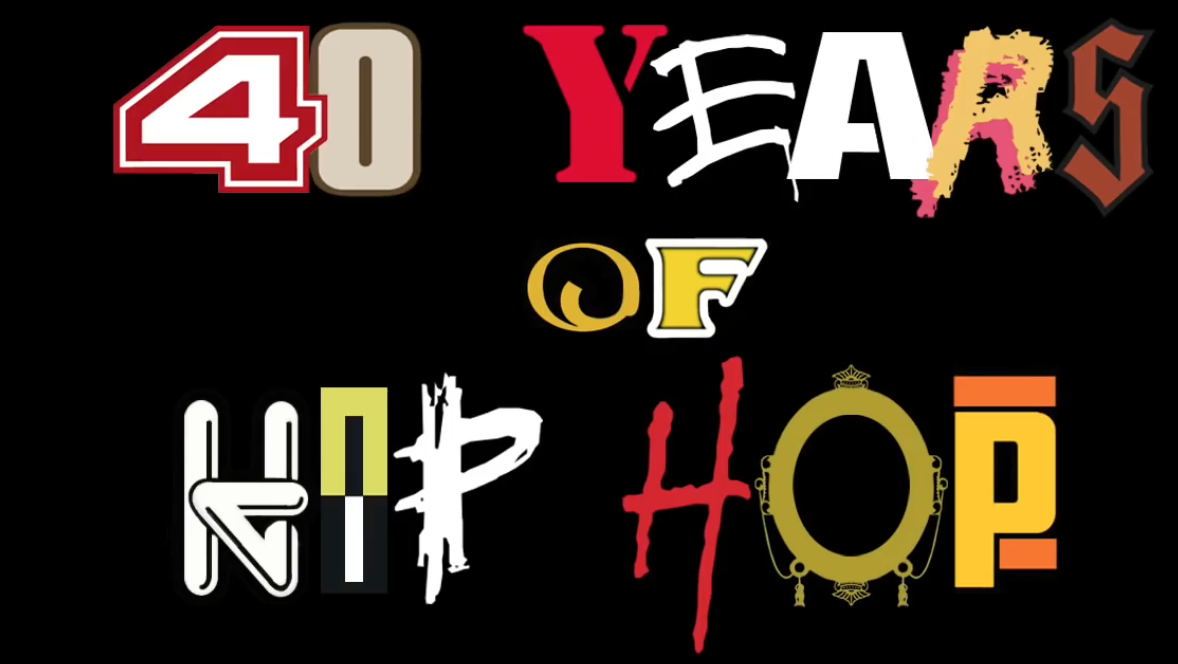 Man, this is amazing! Thank You Guys for this!
THE HOOD INTERNET presents 40 YEARS OF HIP HOP!
"Over 150 songs from more than 100 artists representing 40 years of hip hop all crammed into 4 minutes. It's not a chronological history of hip hop. It's rappers from different eras finishing each other's rhymes over intersecting beats, all woven together to make one song.
Audio stream/download at:
soundcloud.com/hoodinternet/40-years-of-hip-hop
Featuring:
2 Pac, 50 Cent, A Tribe Called Quest, Afrika Bambaataa, Audio Two, AZ, Beastie Boys, BG, Big Pun, Biz Markie, Black Rob, Black Sheep, Blackstreet, Bobby Shmurda, Boogie Down Productions, Busta Rhymes, Cali Swag District, Cam'ron, Chamillionaire, Chance The Rapper, Clipse, Common, Craig Mack, Cypress Hill, David Banner, De La Soul, Dead Prez, Digable Planets, Digital Underground, DJ Jazzy Jeff & The Fresh Prince, DJ Kool, DJ Quik & Kurrupt, DMX, Doug E Fresh, Dr. Dre, Drake, Eazy-E, Eminem, Eric B. & Rakim, Funky 4+1, Gang Starr, Geto Boys, Grandmaster Flash & The Furious Five, GZA, House of Pain, Ice Cube, J-Kwon, Jadakiss, Jay Electronica, Jay-Z, JJ Fad, Juvenile, Kanye West, Kendrick Lamar, Kid Cudi, KRS-One, Lauryn Hill, Lil Jon & The Eastside Boys, Lil Kim, Lil Troy, Lil Wayne, LL Cool J, Ludacris, Madvillain, MC Shan, Meek Mill, MF DOOM, Missy Elliott, Mobb Deep, Montell Jordan, MOP, Nas, Naughty By Nature, Nelly, Nicki Minaj, Notorious BIG, NWA, Ol Dirty Bastard, Outakst, Pete Rock & CL Smooth, Petey Pablo, Pharaohe Monch, Public Enemy, Puff Daddy, Quad City DJs, Rich Boy, Rick Ross, Rob Base & DJ E-Z Rock, Run-DMC, Salt N Pepa, Scarface, Schoolly D, Sir Mix-A-Lot, Skee-Lo, Slick Rick, Snoop Dogg, Soulja Boy, Sugarhill Gang, T La Rock, T-Wayne, T.I., Terror Squad, The Fat Boys, The Fatback Band, The Fugees, The Game, The Pack, The Pharcyde, The Roots, Three 6 Mafia, Tone Loc, Tyga, UGK, Usher, UTFO, Warren G, Whodini, Wreckx-N-Effect, Wu-Tang Clan, Ying Yang Twins, Young Gunz"